Goose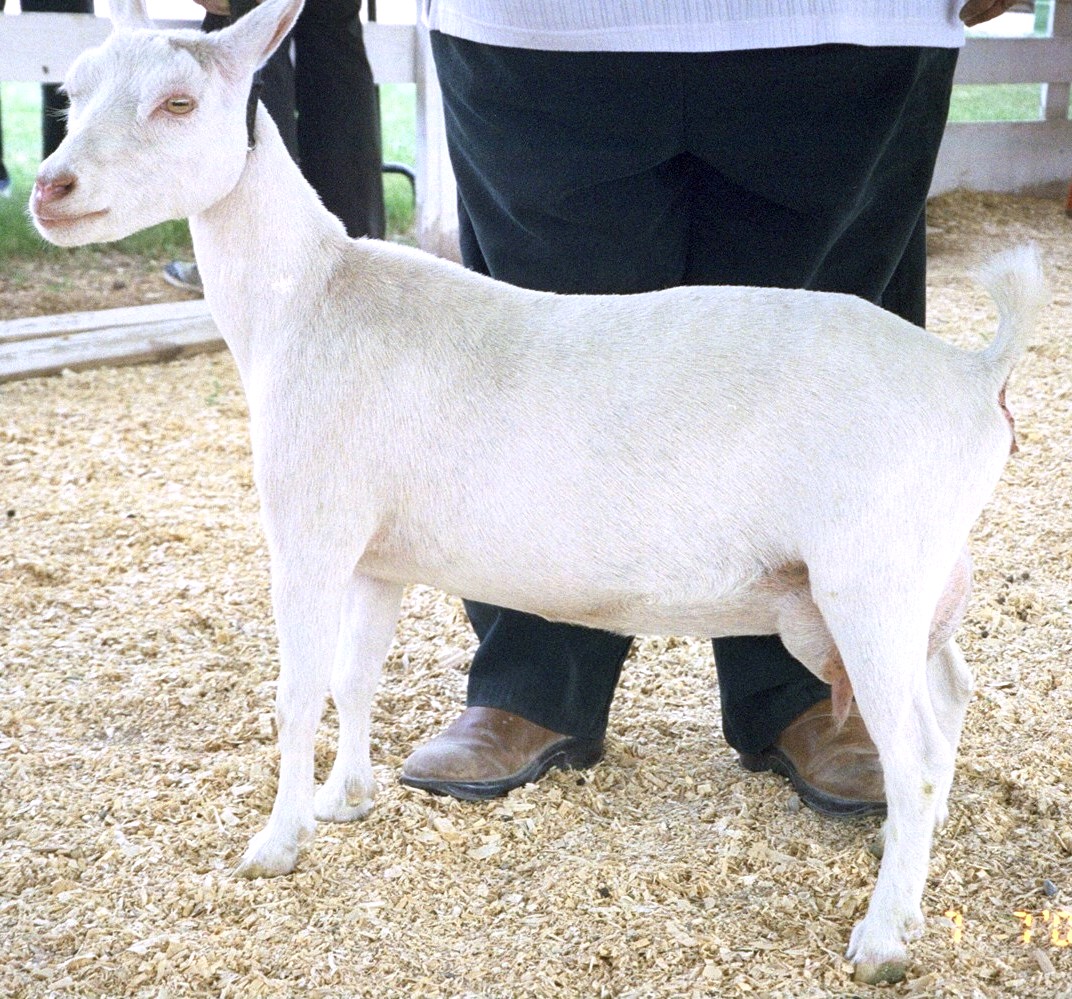 Goose is a long, wide and deep doe. She does tend to fat which has caused loose shoulders. She has a large capacious well attached udder, though it could use more medial. Goosie has placed first or second nearly every time she has been shown. She has one Grand/Best Udder win and one Reserve Grand as well. Her weak point is her milk. Despite the capacity of the udder, she is a poor milker. Fortutnatly, she is the exception in her line. Her sister (Spot) and dam are both Star milkers.
The other problem with Goosie is her propensity to bucklings, not to mention a decided preference to certain bucks. She had bucks her first year, managed to get bred to an unknown buck her second year, and last year surprised me with a very nice MiniMancha doeling (Surprise). (Boy, was I surprised!) She is bred for this year for March kids to Roshasharn Tom's B'Udder Up *S. Now, we'll have to see if she actually kids in March. She tends to "cycle" even after she is bred, so it always a mystery with Goosie.
Goosie also has skin cancer, very common in white goats here in the desert, especially at our altitude. It is minor at this point, but will eventually be fatal. I will retain any daughters.
---
Gay-Mor Berry's Johnny Jump-Up *S
Gay-Mor's JJU Larkspur *S
Far N Best Suzuki
Spiritwind Snow Goose VG
Dav-Lyn White Thunder
Spiritwind Fantasmic *D
Leighstar's Lucky Shamrock